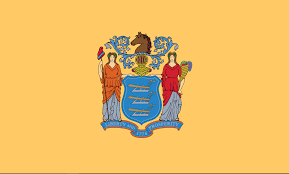 New Jersey lawmakers and Gov. Phil Murphy agree that the state needs revenue to fund important priorities, such as improving the transit system, but disagree on how to get it. One thing leaders do agree on, however, is taxing the sale of cannabis: The Assembly and Senate budgets contain $69 million from marijuana taxes. That figure is more than could realistically be earned from medical cannabis sales tax alone, but is a small amount compared to what the state will eventually earn from taxing and regulating marijuana. However, this conservative projection makes sense given the time it will take to get adult-use sales up and running after the bill is passed.
It's great that more and more lawmakers recognize that marijuana prohibition has failed, and that the state can benefit from taxing and regulating it. However, we want to urge lawmakers to ensure that the harms of prohibition are addressed in the legalization bill.
Asw. Annette Quijano, Chair of the Assembly Judiciary Committee, recently held a hearing (at which MPP testified) on her bill to help do just that, by ensuring that people with a marijuana offense on their record will have meaningful access to expungement if New Jersey legalizes cannabis. Unfortunately, the current legalization bills do not go far enough.
If you are a New Jersey resident, please ask your lawmakers to support legalization and to ensure that New Jersey gives people an opportunity to benefit from legalization instead of continuing to be burdened with the collateral consequences of a criminal record.