NMM has filed a pair of two new complementary ballot initiatives for medical cannabis
Medical cannabis advocates in Nebraska are not backing down. Last weekend, volunteers from across the state mobilized to officially launch the #NMM2022 signature drive to qualify a pair of medical cannabis initiatives for the ballot next year.

Please get involved and support this important effort. Right now, the campaign is asking supporters to share your story about why you support medical cannabis, become a volunteer petition circulator, and donate to the signature drive.

If the campaign is successful in collecting enough signatures by next summer, voters will have an opportunity to approve both measures in the November 2022 election. You can learn more about the initiatives and read the full language here.

Crista Eggers, whose seven-year-old son Colton suffers from daily epileptic seizures, is leading the grassroots signature drive as the statewide campaign coordinator. In a recent interview with KETV Channel 7, Crista and Nicole, whose child also has epilepsy, explained what is at stake in this campaign. Please watch this emotional news clip and share with your friends and family.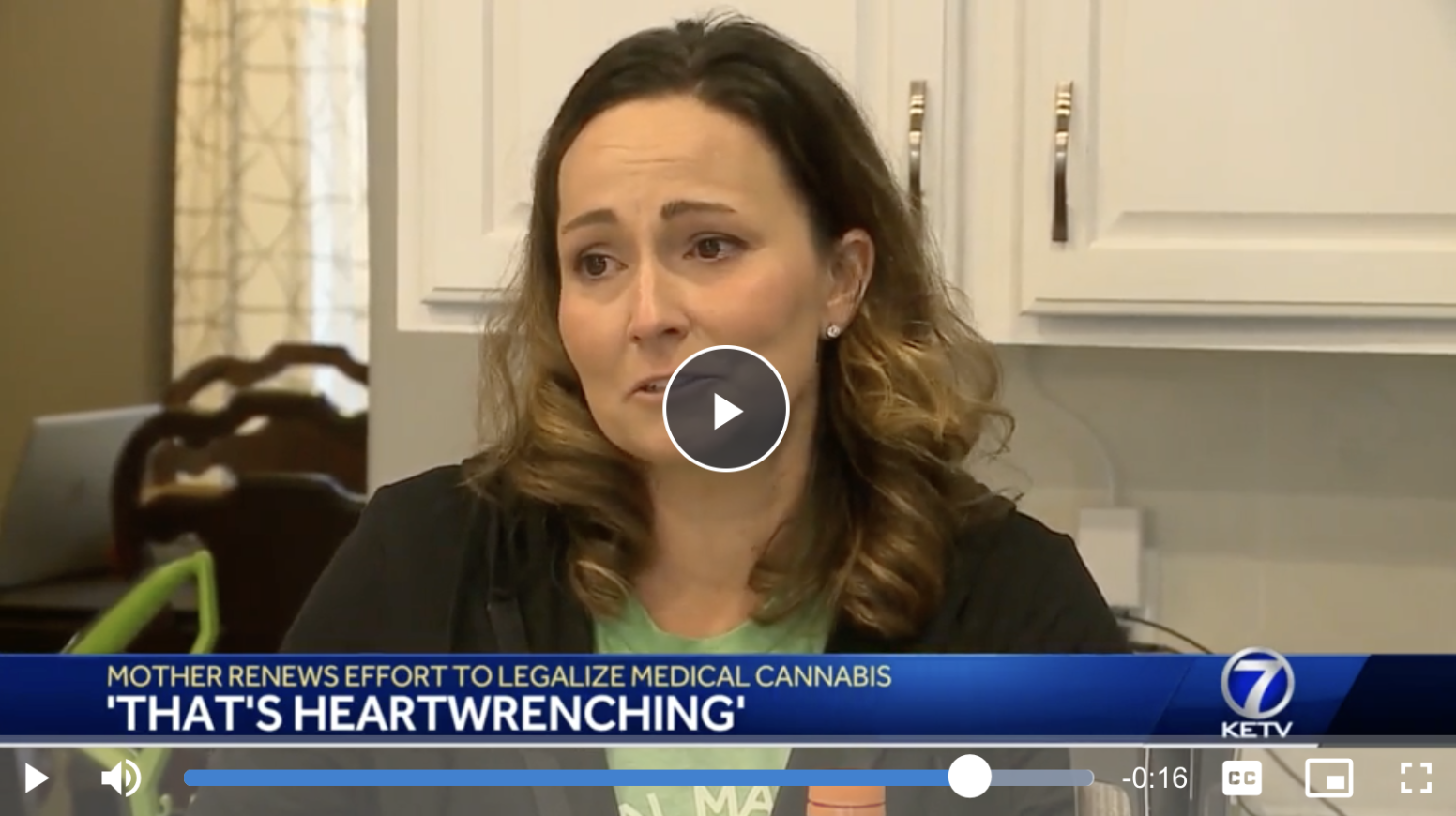 For many families, the stakes of this fight couldn't be higher. Now is the time for all of us to step up. Will you commit to standing with the parents and patients who are suffering?

Please forward this email to others, and if you are not already, follow NMM on Facebook, Twitter, and Instagram to stay plugged into this exciting campaign!

Keep checking your inbox for more updates on Nebraska.