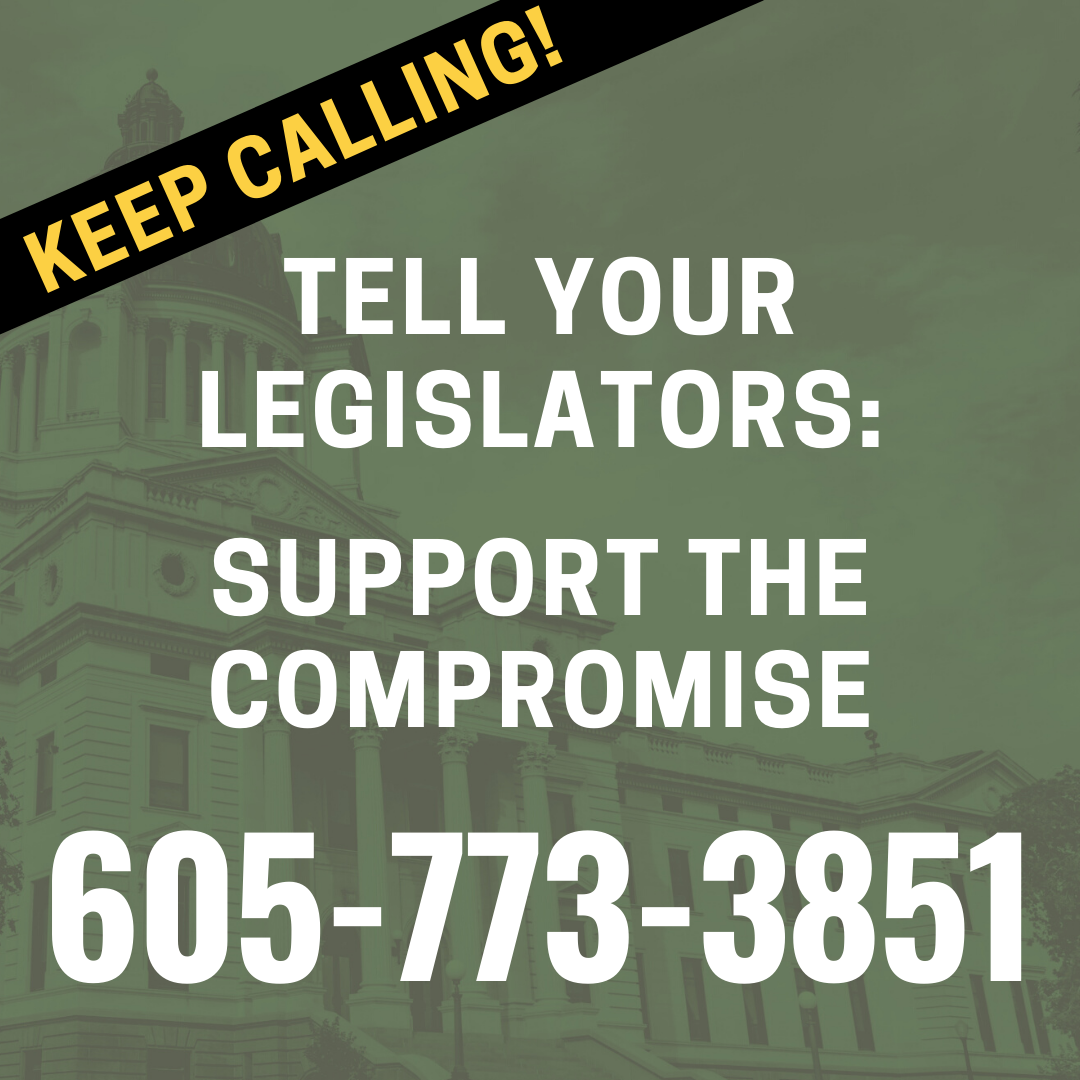 Our calls are working, but we need to keep the pressure on. We've managed to delay a vote on HB 1100 twice, but they're going to try again tomorrow.

Again, we're urging South Dakota legislators to support our common sense compromise on the medical marijuana law, House Bill 1100G. You can read more about the compromise here.

We need supporters to call the South Dakota State Capitol at 605-773-3851 right now to leave a message for your state representatives in support of the compromise legislation.

When you call, leave your name, district, and your message ("support the compromise and establish legal protections for patients" or something similar). Remember to be polite and respectful.

If you need to find your state representatives, you can use this tool or Open States.

MPP staffers Matthew Schweich and Jared Moffat are playing an important role in supporting the South Dakota grassroots effort to get the medical marijuana measure approved by nearly 70 percent of South Dakota voters implemented as swiftly as possible. Check out this Keloland story to learn more about the compromise effort.

Thank you!