As Election Day 2020 draws near, we hope you are
registered and have made a plan
to vote. This is an important election year for our movement to end prohibition, with several states considering cannabis-related ballot measures.
At MPP, we expect that for the fifth election in a row, voters in multiple states will approve cannabis reform ballot initiatives. This will put even more pressure on Congress to fix our broken federal cannabis laws.
Here's a quick rundown of cannabis on the 2020 ballot:

Montana — I-190
and
CI-118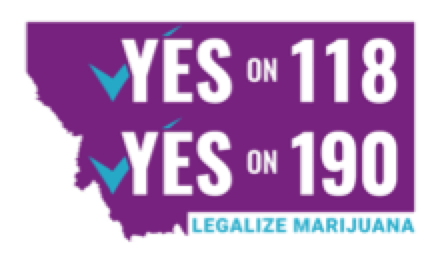 MPP staff are playing an important role in the Montana campaign to pass dual ballot initiatives to legalize marijuana in Montana. While I-190 is a statutory initiative that would legalize marijuana in Montana for adults age 21 and over and establish a regulatory framework for cultivation and sales, CI-118 is a constitutional amendment that would allow the legal minimum age for marijuana consumption to be set at 21. Together, the measures would establish a commonsense approach to marijuana that helps veterans, improves public safety, and strengthens Montana's economy. Read a summary of the measures here and donate to the campaign here.

South Dakota — Amendment A and Initiated Measure 26
MPP staff are also playing an important role in this exciting campaign, which will be historic. Until now, no state has approved medical marijuana and legalization for adults on the same ballot. Measure 26 would establish a medical marijuana program for patients diagnosed with serious health conditions, while Constitutional Amendment A would protect South Dakotans' right to access medical marijuana and permit individuals 21 and older to possess and purchase up to an ounce of marijuana. Working together, Amendment A and Measure 26 would establish a commonsense approach to marijuana that provides relief to patients, improves public safety, and strengthens South Dakota's economy. Read a summary of the measures here and donate to the campaign here.

Arizona — Prop. 207
After legalization suffered a narrow loss at the ballot box in 2016, a renewed attempt to end marijuana prohibition in Arizona is underway. The 2020 initiative (Prop. 207) is spearheaded by Smart and Safe Arizona and would legalize the sale, possession, and consumption of one ounce of marijuana for adults 21 and older. Read a summary of Prop. 207 here and donate to the campaign here.

Mississippi — Initiative 65 and Alternative 65A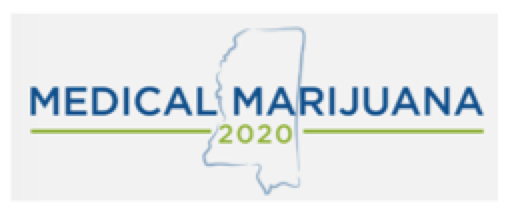 Mississippians will have an opportunity to vote on two medical marijuana ballot initiatives this Election Day. Initiative 65, backed by Mississippians for Compassionate Care, would make medical marijuana available to Mississippians with debilitating medical conditions, including cancer, epilepsy, and ALS, under the care of their physicians. However, state lawmakers voted to put a competing measure — Alternative 65A — that puts greater regulatory control in the hands of the state legislature on the ballot, too. Read a comparison of the two initiatives here and donate to the Initiative 65 campaign here.

New Jersey — Public Question 1
Unlike most other marijuana policy ballot initiatives, which qualify through signature drives, New Jersey will vote on legalization this November thanks to a legislative referral. Spearheaded by NJ CAN 2020, Public Question 1 is a constitutional amendment to legalize the possession and use of cannabis for persons age 21 and older and legalize the cultivation, processing, and sale of adult-use cannabis. If enacted by voters, legalization will bring enormous benefits to New Jersey, including economic development and tax revenues, increased public health and safety, and important racial and social justice reform. Learn more about the question here and donate to the campaign here.

As you can see, we have several opportunities this November to advance important cannabis policy improvements at the ballot box, in red and blue states alike. Passing these reforms in conservative states, like South Dakota, could really amp up the pressure on Congress to pass federal cannabis reform in the coming year.

We could gain four more legalization states this Election Day! Get out and vote, and let's watch the walls of prohibition crumble.